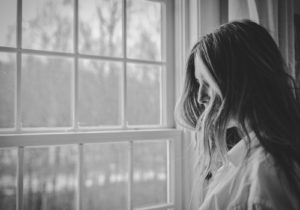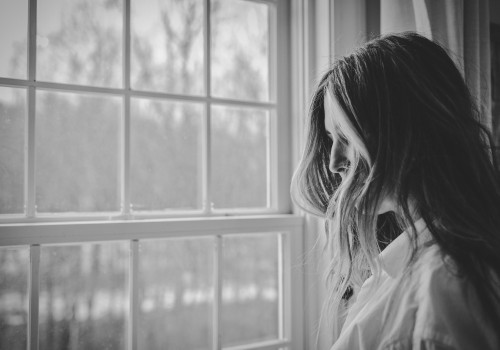 Constantly fatigued during the day, but can't sleep at night? It's a common tale for people experiencing a major loss. When you're grieving, your mind races with worries, what-ifs, and memories long after the sun goes down. Unfortunately, this lack of sleep only amplifies your grief, making it harder to cope with the difficult emotions and logistical challenges that losing a loved one brings.
Sleep is important, and not just relief for a grieving mind. Many physiological processes happen in your brain when you sleep to help you process emotions and memories. When you don't sleep well, your brain can't do its job and you have a harder time regulating emotions, making decisions, accurately recalling memories, and thinking positively. You're also more likely to be stressed, anxious, aggressive, and emotionally reactive.
The cycle of insomnia can make you feel helpless. However, there are a few things you can do to promote better sleep while grieving.
Keep a regular sleep schedule
A consistent sleep schedule regulates your sleep-wake cycle so you're more likely to feel tired when it's time for bed. Account for trouble falling and staying asleep by scheduling more time than you need. For example, if you usually need eight hours of sleep a night to feel rested, set aside 10 hours to offset the impacts of insomnia.
Expose yourself to morning light
Exposure to natural daylight also helps regulate your biological clock. Morning light is the most impactful, so step outside for a few minutes each day upon waking. If you are in an area where sunlight is limited, or getting outside for a few minutes each morning isn't convenient, consider investing in a light therapy lamp. These devices, often used to treat seasonal affective disorder, simulate natural sunlight, helping to boost both mood and energy.
Purge your bedroom
If reminders of your loved one are keeping you up at night, you may find it easier to sleep in a bedroom that's a blank slate. Clear your bedroom of mementos, photographs, and personal items to create a space where you're not overwhelmed by emotion. If you're not ready to sort through everything, but also can't bear to live with it, rent a storage unit until you're ready. The average price of a self-storage unit in the Rockville, Maryland, area is $87.23 — a small price to pay for better sleep.
Swap your bed
Even sleeping in the same bed can feel wrong after losing a spouse. If your mattress is nearing the end of its life, go ahead and replace it now. If you can't bear to toss it out, at least move it to the guest room and buy a bed you can sleep comfortably on.
Exercise every day
Exercise doesn't only tire you physically, it reduces stress, interrupts negative thinking, and promotes a sense of calm. As a result, your grief feels a little bit lighter and you have an easier time turning off your mind and drifting off to sleep at night. If you're not into fitness or working out, try a simple yoga practice. Vikara Village offers yoga sessions designed for people grieving the loss of a loved one. In addition to movement, meditation practice is also incorporated, which can also aid in improving sleep — and dealing with grief.
Meditate before bed
When you learn how to meditate, you learn how to acknowledge thoughts and feelings without dwelling on them. It's a skill that's incredibly valuable when you're struggling with grief. Set aside 10-20 minutes at night to practice meditation before bed. You can do a simple breath awareness meditation, practice gentle yoga, or try another type of meditation. The Chopra Center explains different styles beginners can try.
The best ways to improve your sleep are simple — going to bed on time, avoiding distracting thoughts, and engaging in activities that calm the body and mind. While it's tempting to look for an easy fix, high-tech gadgets and gimmicks aren't going to erase your grief so you can sleep. The best thing you can do is practice these healthy sleep habits and continue to work through your grief.
---
Sara Bailey is a widow who writes about loss as a way to help her heal and offer hope to others who've suffered a loss. Learn more about Sara on TheWidow.net.